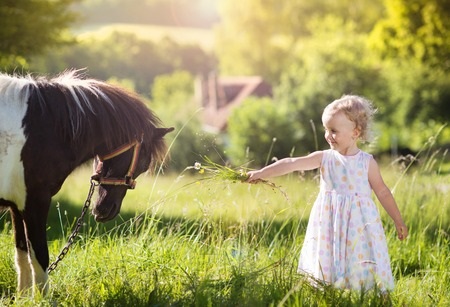 "My Little Pony" is a group of popular pony characters that started as a TV show in 2010 that quickly grew into something much larger.
My Little Pony is very popular among children, especially little girls. Parents are also typically My Little Pony fans because the characters focus on kindness, loyalty, honesty, generosity, laughter, and magic.
After many years of success, My Little Pony is still trending and has become a major theme for a variety of different events.
The original show has also been turned into video games, music, nail polish, computer games, clothing, and so much more. My Little Pony products are enjoyed by both children and adults of all ages and genders.
There are tons of different ways to create the ultimate My Little Pont event packed with color and magic and we've covered a few favorites.
Create a Pony Party Hat
You can easily encourage your guests to be themselves all while keeping them entertained. Consider purchasing some craft materials that would allow your guests to create personalized party hats. Each My Little Pony character has a unique talent or interest and we guarantee that your guests do too!
Play Pony Dress-Up
Regardless of how old you are, dressing up is a lot of fun. You can easily create pony dress-up accessories that guests can use to play pretend. They make a great photo opportunity and can help encourage guests to get creative and have fun while doing so!
Healthy Rainbow Snacks
When you think of a rainbow snack, you probably think of sugar sweet cupcakes or cotton candy. However, fresh fruit can also create a beautiful rainbow colored snack packed with nutrients. Consider creating mini fruit pizzas as a healthy dessert alternative.
Rent a Pony
If you're looking to add some sort of "wow" factor into your party, consider renting a live pony from New Joy Farm. Pony rentals make people of all ages happy, and children will absolutely love getting a chance to ride one.
Planning your My Little Pony party for this summer? Contact New Joy Farm today to secure your rentals for pony rides, bounce houses, and face painting.