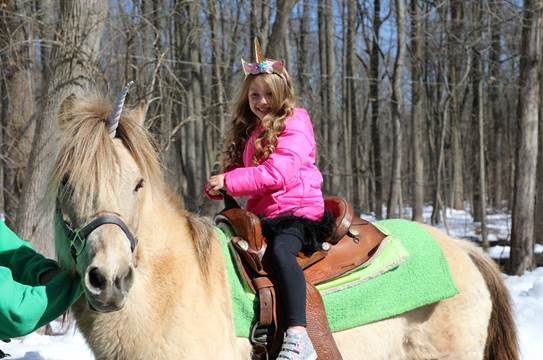 Do you have a child's birthday coming up this spring? For a truly unique party that your child and all of his or her friends will remember, pick a fun theme and get creative with party favors. Need some ideas?
Unicorns
Is your child obsessed with everything unicorn? If so, you'll want to choose unicorn party favors like necklaces, stickers and miniature toys. For creative take-home party favors, set up a horn-making station: use heavy paper to prepare cones in advance, and invite kids to decorate them with glitter, markers, and rhinestones – the possibilities are endless! When the kids are done decorating, an adult can glue the horns to headbands for kids to wear throughout the party.
My Little Pony
My Little Pony is a classic theme. Kids have loved these adorable creatures for decades! My Little Pony party favor packs are available online in a couple of different sizes, and include fun things like stickers, temporary tattoos and more. Make sure to serve rainbow cupcakes and other rainbow-themed snacks.
Why party favors are still important
You can teach your child to be a gracious host by emphasizing the importance of his or her guests' enjoyment. Put your birthday girl or boy in charge of greeting guests at the door or handing out favors as they leave.
Party favors are just one factor in the birthday equation. For a truly unique and creative spring birthday party, book entertainment everyone will love. If you're in the Tristate area, contact New Joy Entertainment for pony rides, bounce houses and face painting that will turn any birthday party up to 11. Call us today at 908-376-9375 to book your party date!