Celebrating a child's birthday is special for the whole family. To make the occasion truly memorable each year, try celebrating with some creative traditions!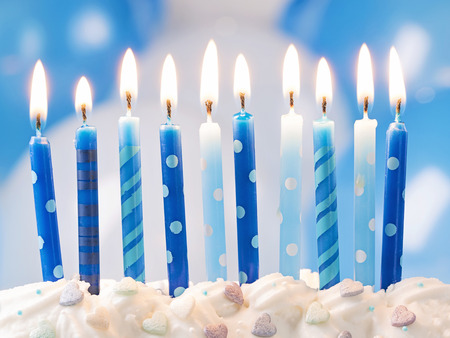 Start the day off right
Get the day started off on the right foot with a morning birthday ritual! Have the whole family sing "Happy Birthday" at the breakfast table, or make a special birthday breakfast. You can even decorate their room or doorway so they feel like they are waking up to a party.
Special decorations
Another simple but fun tradition is to use special decorations just for birthdays. You don't have to go over the top to create something meaningful. Hang a birthday banner, put out photographs from past birthdays or let the birthday kid pick out a different decorative theme each year. There are all kinds of ways to create unique decorations your kids will love!
Fun activities
Kids will look forward to a special game or activity they know they'll get to do on their birthday every year. A treasure hunt is perfect for kids at any age; do the hunt around the house when the kids are younger, and when they get older you can expand the hunt around the neighborhood so they can ride their bike from clue to clue!
Face painting is another activity that kids of all ages love, and here at New Joy Farm Entertainment, our talented face painters can create dragons, superheroes, tigers and much more.
Pony rides
Speaking of fun activities, we think pony rides are a great and unique birthday tradition for kids of all ages. Just think about how adorable and special it would be to take a photo of your son or daughter on a pony at the age of one and every year after, until they are teenagers! They will look forward to their birthday even more, after they have experienced the joy of horses.
From pony rides to bounce houses, we provide just what you need to make your child's day fun and exciting. Contact us today for a quote!