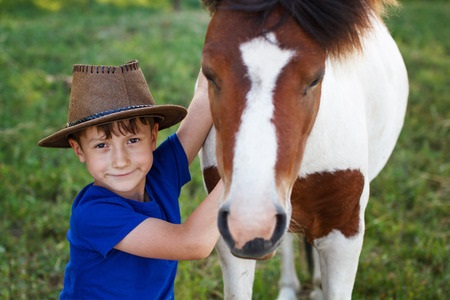 With the amount of technology available to children now, encouraging physical fitness can be difficult. Getting children outside when school is out for the summer is a challenge for many parents.
Luckily, you can make sure that your summer event is packed with opportunities for children to stay active.

If your summer event is full of sweet treats and you're looking for a way to get children moving, we have some rental options that might help.
Pony Rentals
Offering pony rides at summer events will keep children busy and will also serve as a physical form of entertainment. Children are able to burn energy along with calories. Plus, ponies and horses offer a variety of general health benefits for both children and adults. People that actively ride horses are often strong, flexible, and have great coordination. Riding ponies as children might help foster a child's love for the animal, and could even result in them riding horses as an adult.
Bounce Houses
If you've ever watched a child jump around a bounce house, you've probably wished for the amount of energy they seem to have. A bounce house requires you to be active in order to enjoy it, and children can't resist them. Our bounce houses are also equipped to handle teenagers as well, and they will keep children of all ages busy for hours.
If you really want to commit to creating a healthy event, consider serving healthy snacks as well. From fresh cut fruits to veggie dips, there are plenty of health snacks that are kid-friendly. Plus, games such as three-legged races, charades, and sack races will get people moving.
Visit New Joy Farm for all of our party rentals to make your next party the healthiest one yet.