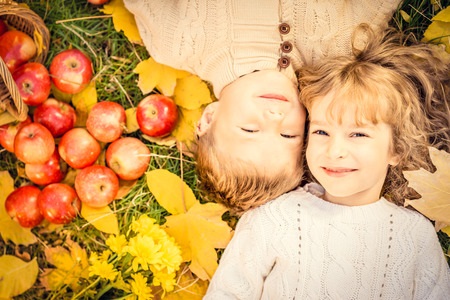 Fall brings cooler temperatures, stunning views, fresh apple crops, and much more. As autumn starts to settle in, it is time to start thinking about how you can keep the party going!
If your organization is planning to host a fall festival, consider making it child-friendly in order to appeal to families.
Offer Festive Foods
For many children, fall foods are part of the fun and good food can usually help attract a crowd. If you're hosting a fall festival, serve the sweet treats that people love and expect to see. Consider serving apple cider and hot chocolate to warm up guests. Offer other easy-to-eat snacks such as apple slices, candy corn, pumpkin seeds, and sweet potato fries to give guests options.
Plan Party Activities
If you're entertaining a crowd of children, you are going to need activities to do so. New Joy Farm has a variety of entertaining party rentals including pony rides, bounce houses, and face painting that will keep children occupied and parents happy. Offering a variety of party rental services will impress guests, provide photo opportunities, and leave them with cherished memories.
Set-Up Simple Games
Fall comes with plenty of fun outdoor activities that can be easily set-up for a large festival. If you have a large space to occupy, consider setting up bales of hay (ask local farmers for donations) to create a small maze for children. Offer a table with fall-themed coloring pages and crayons for young children to keep them busy while waiting for a pony ride.
Provide Education
Parents love events that entertain their children, and if the event also educates their children, that's a big plus! Offer "learning stations" where children can learn about different fall-themed topics such as why the leaves change in the fall, what produce grows best in the fall, the history of scarecrows, and other fun fall topics.
If you're planning a fall festival and you're looking for rental activities to entertain children and parents alike, contact New Joy Farm.