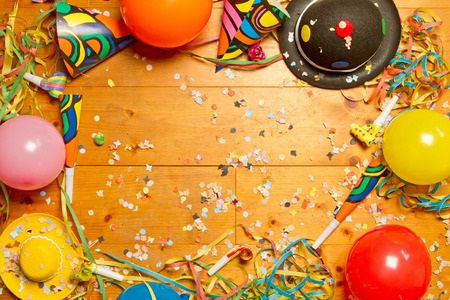 Although stores are starting to push pumpkin spice flavored cookies and cozy throw blankets, summer isn't over. If you were planning to host a summer bash, you certainly have some time left.
If you're hosting a summer party towards the end of the season, consider going with a theme that will still say "summer" to your guests.
There are a variety of different summer themes you can choose, such as barbecues, birthday parties, picnics, and more.
Nautical Themed
A nautical themed party is a timeless summer option that guests are guaranteed to love. Decorating for a nautical party is fairly simple. A nautical theme can come together quickly with red, white, blue colors and occasional anchor themed décor. Adults can enjoy seafood cuisine, something that many of us love to indulge in during summer months. To keep children entertained, consider putting out some nautical themed games such as "Go Fish" or pin the fin on the fish.
Tropical Themed
If you haven't yet hosted a tropical themed party this summer, consider wrapping up summer with palm tree leaves and coconuts. It's hard to beat the summer heat, but you can start by providing each of your guests with a grass skirt and flowered lei. Adults will love sipping mojitos while children will enjoy fruit smoothies decorated with vibrant umbrellas. A tropical themed event is best done poolside, and if you have that luxury, fill your pool with floats shaped like flamingos, pineapples, and of course, ice cream.
Fiesta Themed
We can promise that tacos appeal to both children and adults, which makes hosting an outdoor fiesta an absolute must. You can easily set the mood with bold red decorations, and endless bowls of chips and salsa. To entertain the children, we love the idea of breaking open a sombrero piñata filled with sweets. Consider serving food through a taco bar so people are guaranteed to get the toppings they desire.
Say "Yes" to Party Rentals
If you want to ensure that your summer themed party is a hit, regardless of the theme you choose, you should consider renting different activities. New Joy Farm has pony rides, bounce houses, and face painting all available for rent. These activities will delight children and adults alike, giving families something to remember.
Planning a summer themed party and interested in renting party services to entertain guests? Contact New Joy Farm today.