UINISEX BIRTHDAY PARTY IDEA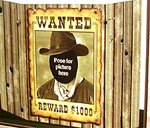 There are quite a few pony party themes for your child's birthday extravaganza but I particularly like the cowboy or cowgirl party theme. This would be a western style party where you can get 'star' sheriff badges, cowboy hats and vest for the kids.  If you are not into the toy gun thing, get them cowboy/cowgirl boot cups full of goodies.   There are cut outs you can buy where the kids can put their faces in with a wanted sign above their head.  That makes a great photo prop they can take home to remember the celebration.  The kids can play pin the tail on the horse which would have a western flare.  You can also get a horse piñata.  Last but not least, you will have the ponies show up. That would really top off your western theme party and they are sure to never forget it!
GIRLS BIRTHDAY PARTY IDEA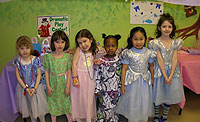 Another idea is to have your little girl a princess party theme.  Of course, a princess would need her royal attire!  She would have her crown or tiara laced with jewels, her pink or white dress and the best princess slippers in town.  The home could be transformed into a castle making the porch the bridge.  Inside the house she is seated on the throne around the table where all will eat and enjoy the presence of royalty.  You can have an hour of arts and crafts where the kids can enjoy making tiaras, crowns or sugar cube castles in which they can take home.    You can also have a time to play royal games such as pin the wings on the dragon, kiss the frog and so on.  As a cherry on top, all will get a chance to ride on the royal pony!  They cross over the bridge and to the stables they go.
BOYS BIRTHDAY PARTY IDEA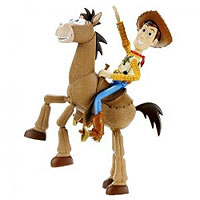 For the little boys, you can go "To Infinity and Beyond" with a Woody Theme birthday party.  If your child loved Woody, they would love the attire with the cowboy hat, bandana, vest, sheriff's badge and cowboy boots.  You can have a toy story obstacle course where the kids can pair up in teams.  You can have the outlaws against the sheriff department.  You can organize a relay race in which they are holding toys in their hand and if they drop the toy must start again.  I heard a good Mr. Potato Head game, where you set out two Mr. Potato Head toys and an equal number of body parts for each one. Two at a time, blindfold the guests and have them race against each other to put all the toys' body parts in the right spot. Set a timer for 30 seconds, and when the time runs out, take off the blindfolds and let them see how close they came.  The kids are sure to laugh at the finished product and have fun putting it together.  Cowboy Woody wouldn't be complete without his horse Bullseye.  Have the pony show up to give all the kids a ride!
You can mix the mentioned games up with all the different party themes because your main focus is to keep the kids busy, happy and enjoying your little boy or girl's birthday bash.  If your child doesn't really cater to a theme and just likes horses and ponies you can have us show up to give pony rides.  We've been to all types of parties and not all of them had a theme.