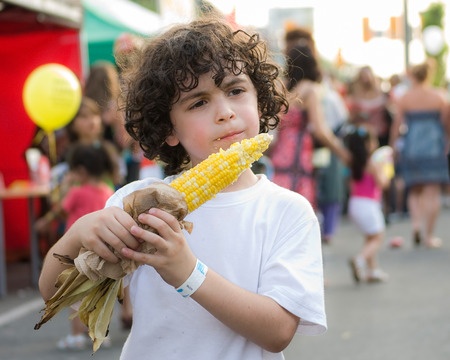 Many different cities host summer festivals, and if you're one of the people responsible for planning those events, you understand how stressful it can be to make sure things go smoothly.
If you're hosting a city festival this summer, there are several different things that you can do to ensure that your guests remain occupied and impressed.
Focus on the Food
When people hear the word "festival," food often comes to mind. If you're hosting a festival, it's important to offer the foods that people are expecting. Some signature summer cuisine includes cheesesteaks, cotton candy, corn dogs, and ice cream cones. Although you'll need to rent a decent amount of food vendors in order to feed the crowds, consider featuring some local restaurants as well. People love to support local businesses and it will also offer local businesses a chance to gain some exposure.
Recruit Enticing Vendors
You should definitely be booking vendors for your city festival, from painters to photographers. Many people attend festivals simply to look for things they wouldn't be able to find at a retail store. Vendors that offer home décor, homemade jewelry, artwork, and so forth will definitely draw a crowd. You can line the street of the festival with tents, discreetly encouraging attendees to walk the full length of the festival without even realizing it.
Offer Different Activities
Although adults love strolling through vendor tents at a city festival, vendors will quickly lose children's attention. You should make sure that you have child-focused activities to encourage family attendance and to keep children entertained. Renting extravagant rides can get expensive but there are plenty of affordable party rentals available that children will love just the same. New Joy Farm has pony rentals, face paint rentals, and bounce house rentals which are activities fitting for children of all ages, teens included!
If you're planning a city festival and you're looking for rental activities to draw families in and give them a reason to stick around, contact New Joy Farm.