Petting Zoo For Events & Kid Parties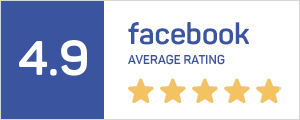 Petting zoos are enjoyable for kids as they connect with the animals. We love bringing out our goats, lambs, and ponies. We offer larger farm animal petting zoos in which kids can feed them the grain they eat every day. The goats and lambs are a perfect complement to our ponies.
Our petting zoos are kid-friendly. Our two goats' names are Peaches and Cream. The names of our lambs are Peanut Butter and Jelly. They are ready to party!
New Joy Farm Entertainment provides petting zoos for parties of all kinds in New Jersey, New York, Pennsylvania, and other areas throughout the Tristate region.
Explore our site to learn more about other services including face painting, unicorn rentals, and pony rides for parties. From big neighborhood parties to small private parties at your home, we have options to make sure no one gets left out. Call New Joy Farm Entertainment at 908-376-9375 today to make a reservation.
Petting Zoo Photo Gallery
View photos of actual parties that Peanut Butter &Jelly (Lambs) and Peaches & Cream (Goats) attended for a petting zoo. We also have our pony Latte.

Book a Petting Zoo at Your Event Now