Face Painting For Parties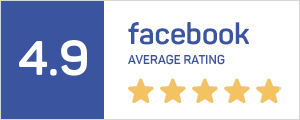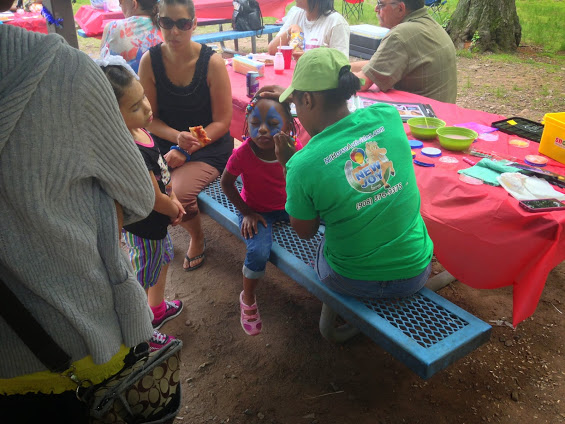 Face painting is a fun and creative way for kids to let their imagination run free. Our talented face painters will turn imaginative children into tigers, dragons, superheroes, zebra and much more with just a bit of paint. Our face paints are safe to use on skin and will easily wash off when the day of fun is over. Face painting will make pictures more fun and make the day even more memorable.
New Joy Farm Entertainment provides face painters for parties of all kinds in New Jersey, New York and NYC, Pennsylvania and other areas throughout the Tristate region.
Face painting is the perfect way to complete a fantastic party that your child will never forget. Whether you are planning a spectacular surprise birthday party, a big event for the kids in the neighborhood, a fundraiser, church function, corporate party or another community event, all the children in attendance are sure to love getting their faces painted. Our face painters will give each child individual attention and ensure every child feels special, while also giving them a beautiful, colorful design. Children can get their entire faces painted or get a particular symbol or design painted on, such as flowers or cat whiskers. Whatever they choose, we will make sure it looks great and that every child walks away smiling.
Explore our site to learn more about face painting and other party rentals, including bounce house rentals and pony rides for parties. From big neighborhood parties to small private parties at your home, we have plenty of face painters, inflatable bounce house rentals and ponies rental options to make sure no one gets left out. Call New Joy Farm Entertainment at 908-376-9375 today to make a reservation.
Call us at (908) 376-9375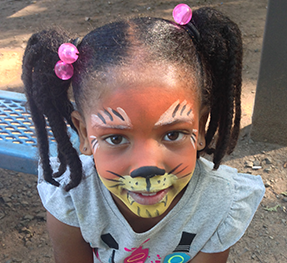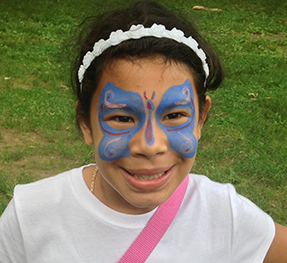 Book a Face Painter at Your Event Now